You've worked late nights, early mornings, long hours, days, weeks, even months on your blog posts, social copy, graphics and videos, but no one seems to see it.
You're on social, but your following doesn't go to your blog.
You've created a lead magnet, but no one's joining your email list.
There's content on your blog, but your analytics are stagnant.
You want to promote, but you don't want to turn away your audience.
I've been there. My numbers were stagnant for years before I figured out the perfect promo formula that got my content seen.

Yeah, sporadically tweeting "check out my latest post" just isn't enough.
There are millions of blogs online. And even more users on social media. You've got to be strategic when it comes to getting your audience's attention.
It's not rocket science, just research, planning and scheduling.
What if I told you that in the next month, you could:

Master social copy to drive more followers to read your blog


Know exactly how much to promote new content so it always gets seen


Turn followers into readers and readers into email subscribers


Write the kind of copy that makes your followers want to share it with their audience



Successfully promote your content on every platform you're on
---

My new masterclass that teaches you how to make your content more visible in 30 days. No gimmicks or tricks. Real strategies and techniques that work whether you're just starting or have been blogging for years.
Why is it so hard to get your content seen online?
Nowadays, there is so much content that you have to standout to be seen. Audiences are smarter than ever before, so they know BS when they see it. They know when something isn't the real deal. They're onto clickbait.
With #2020Content, you'll learn exactly how to create micro content that doesn't sell your macro content short. Email and social are so important to supporting your blog content and online business. In this masterclass, you'll learn how maximize them to make it all work in the name of visibilty.
In #2020Content you'll learn how to:
Write copy that converts your social followers into blog readers
Create a schedule that puts content promo on auto pilot
Increase your blog traffic noticeably by paying closer attention to your blog analytics
Find out exactly what your audience wants to read from you all the time
Learn the difference between spamming & promoting so you can put your content out there more than ever before
When I started blogging in 2010, the Internet was a different place. Instagram was just starting and not nearly as popular. Social media was a means of casual online interaction with friends and family. It was fun. It was new. Now, social media has become an overcrowded digital content marketplace where being seen is harder than ever.
So how did I finally get my content to stand out?
I started to track my numbers weekly and pay close attention to what worked for me. Knowing what my audience liked and creating more of that content made a big difference. But when I took social promo seriously and created a schedule that allowed me to share existing content around the clock, I doubled my blog traffic.
The best part?
I realized that I could create less blog content and drive more traffic than ever before.
In this masterclass, we'll tackle the fundamental formulas and copy combinations that appeal to any audience no matter what your niche or industry is. We'll literally map out your social promo strategy for the next 30 days, so you see a noticeable boost in traffic and audience growth.
---
The masterclass includes three modules where you'll learn: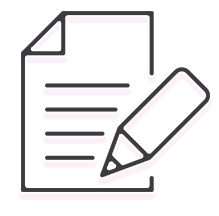 the difference between copy and content
why you need both macro and micro content to be visible
how to talk to your audience constantly without annoying them
the secret to creating copy your audience will always respond to
how to write social and email copy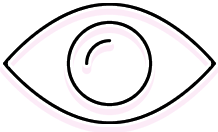 why no one is reading you blog
the secret to making your audience share your content with their audience
how to convert social followers to regular blog readers
what always make your content more visible
how to stand out on a scrolling timeline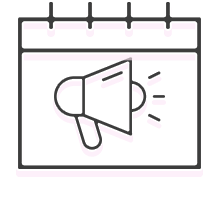 how much you should be promoting to be seen
when's the best time to promote on every platform
the social schedule that puts your content on autopilot
how often to promote via email
exactly how long to promote a piece of content
---
What all comes with the #2020Content masterclass?
access to the live masterclass and Q&A
lifetime access to the masterclass recording
12 page masterclass workbook
access to my private Facebook group, #LiveWhatYouLovers
And if you purchase #2020Content by Saturday, December 31, you'll receive two bonuses:
Copycat Copy: a detailed resource that you can use to plug and play social copy combinations on Twitter, Facebook, email and more
Social Scheduler: the exact formula I use when I schedule new posts, old posts, popular posts to drive more traffic to them
Both of these bonus resources were created to trim down the amount of time it takes to come up with copy and schedule your social promo. They were made to help you create micro content on auto pilot.
---
#2020Content is live on Monday, January 9 at 8p ET.
(And again, if you can't make it live, don't worry. You have lifetime access to the replay!)
This is the year to get serious about your content and stop letting it "accidentally" be seen. It's time to get intentional and clear on your content promotion strategy.
You can let another year go by where you get frustrated by your analytics and standstill blog traffic. Or you can convert social followers to blog readers and blog readers to email subscribers with amazing copy that's more visible than ever. It's time the world sees what you create.
It's time you create #2020Content.
Your Instructor
Mattie James is the influencer & entrepreneur behind Mattieologie.com. She started blogging in 2010 and would go on to work with major brands like H&M, Macy's, American Express, Cotton, ASOS, XFINITY & more via social media, content creation, in person events & brand campaigns.
In 2015, Mattie transitioned to blogging full time turning the Mattieologie brand into a lifestyle blog, 2 podcasts, a YouTube channel (represented by MODE Media), online courses & masterclasses and a shopping newsletter (MIMOSA).
She now teaches other content creators and wantrepreneurs how to create consistently, build their audience, pitch brands and transition out of their 9 to 5. You can learn more about all of Mattie's courses and masterclasses here.
Class Curriculum
#2020Content
Available in days
days after you enroll
Frequently Asked Questions
When does #2020Content start and finish?
#2020Content is live on Monday, January 9, at 8p ET. And you have lifetime access to the masterclass recording.
How long do I have access to #2020Content?
How does lifetime access sound? All students who purchase have access to #2020Content forever.
What if I am unhappy with #2020Content?
The goal is to create curriculum that works for you and actually helps you grow your blog. If #2020Content doesn't work for you within 30 days, I'll issue you a refund, no questions asked.