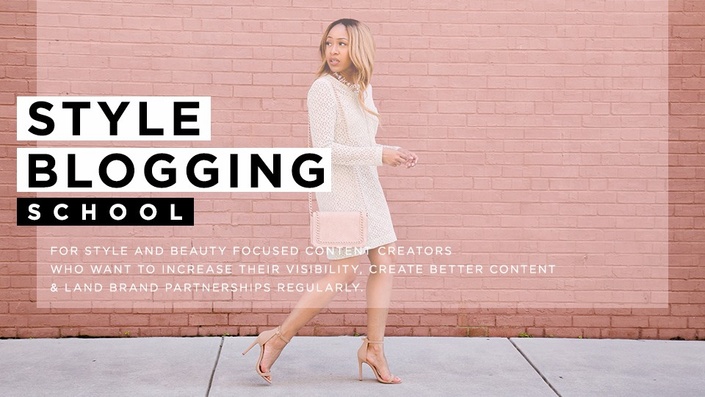 Style Blogging School
How To Make Your Style Blog A Profitable Business in 12 Months
Enroll in Course
You scroll through Instagram and the blogs thinking, "I'm just as stylish as her" but wonder why you don't have as many followers or brands paying you to wear clothes & products you love.
You started your style blog months even years ago only to grow at a painfully slow rate with no sign of income regardless of your efforts.

+ Sporadically creating great looks, posting them online only to receive low blog traffic and a few likes on Instagram.

+ Always receiving free product when you know you should be getting paid for your content.
+ Your pictures looking okay but nothing like the top fashion bloggers who have loads of followers.

+ Constantly not knowing what tools to use to get the look that gets you more followers and brands' attention.


+ Tirelessly pouring time into your blog only to get minimal results and very few offers.

You love trying new trends and products, but aren't sure how to monetize it. And it's starting to cost you money.
You see other people just as stylish as you working with your favorite brands and getting paid to do it.
Blogging is something you love to do, but you're not sure how to take it to the next level.
I know exactly how you feel. I was there just a few years ago.
1. Cameras that take amazing photos (aka DSLR cameras) to get that premium style blog look are expensive. The average person can't afford to just buy one on the fly.

2. Taking high quality photos take a lot of time. Between a 9 to 5 schedule, family and other day to day responsibilities, it seems impossible to fit in.

3. Brands had no idea who I was and I had no idea how to reach brands. Getting paid was a goal but getting noticed was a struggle.

4. Even when I studied other bloggers' work, my content just never had the look. It looked amateur which got me minimal likes and mediocre blog traffic.

5. Increasing blog traffic and social media following was one of those things I knew I had to do, but no one ever showed me how.

I had no direction, very little skill and no strategy on how to get brands to work with me. I was working at a 9 to 5 I hated for years while working diligently on my style blog to one day build it into a full-time business.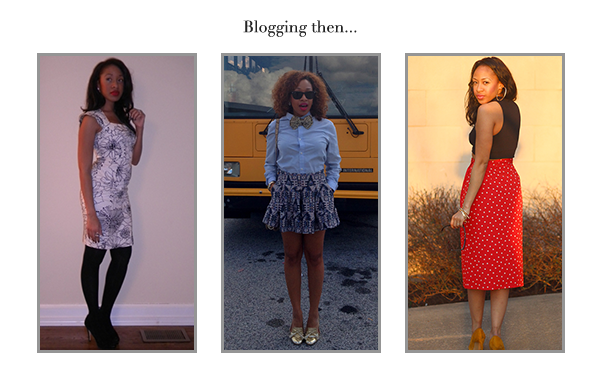 And that's exactly what I did.

Since 2015, I blog full time working with household name brands every week. From Neutrogena to Anthropologie to Levi's and many more, brands pay me to wear and feature their style or beauty products in sponsored posts. Style Blogging is a $500 million industry and only growing year by year. These sponsored posts and campaigns usually range from 4 to 5 figures and offers pour in weekly. All because I made a few intentional changes in the way I produced my style content.
What if I told you, that you can:

+ Noticeably increase your blog traffic by making a few changes that instantly boost visits

+ Successfully take amazing photos that make you look resourceful to readers and marketable to brands

+ Easily make your style content stand out on your blog and across your social platforms

+ Regularly get on brands' radar so you increase your chances of getting paid Partnerships
Style blogging is still one of the most
lucrative blogging niches out there.
But you have to learn what it takes to grow your audience, create phenomenal content & land brand partnerships.
What better place to learn than school?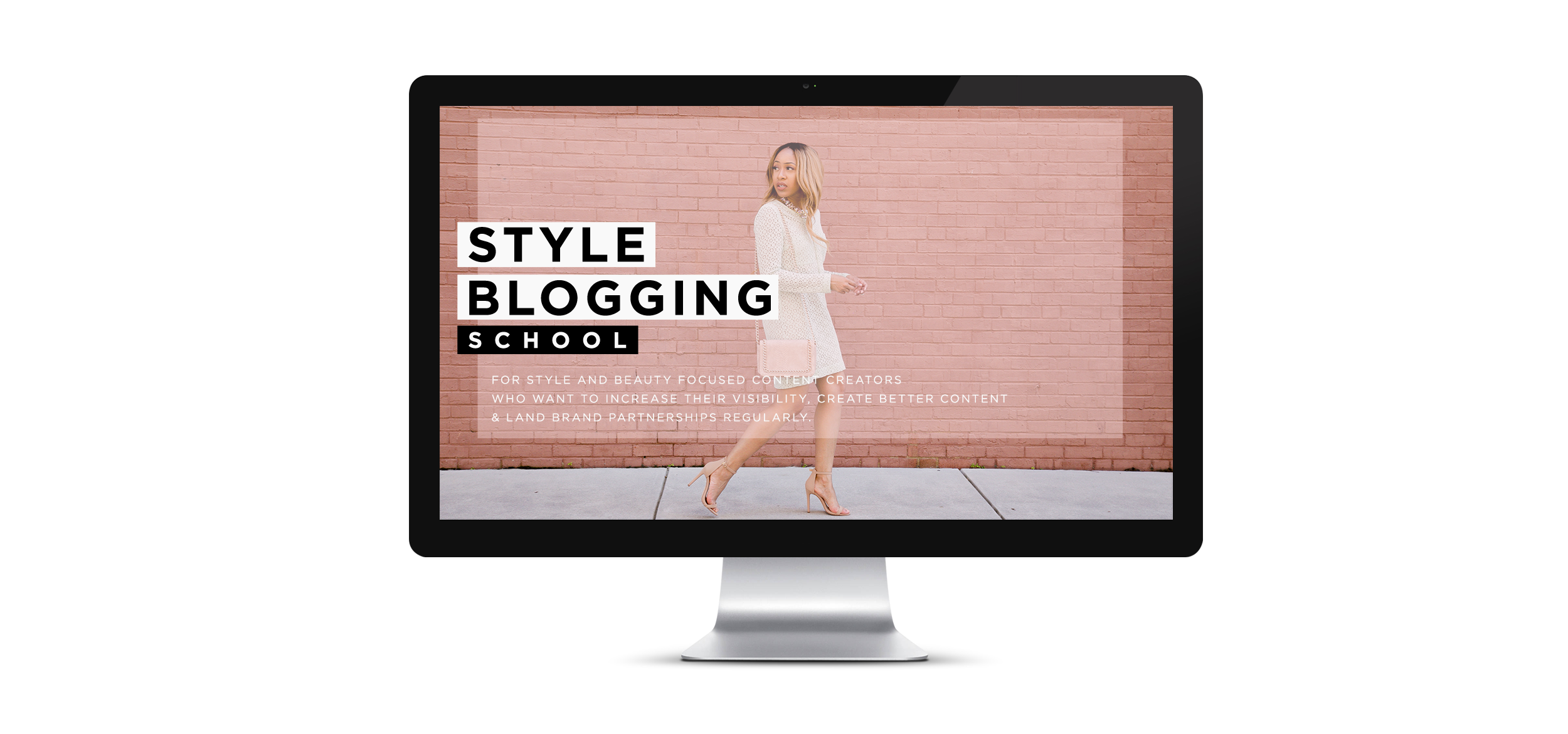 Style Blogging School is for style and beauty focused content creators who want to increase their visibility, create better content & land Brand Partnerships regularly.
How do you do that?

TOOLS + CONTENT + PROCESS = RESULTS
In Style Blogging School, not only do you learn what tools to use and the processes necessary to create high quality content, but you also learn how to benefit from the business of style Blogging.
What are brands looking for from style bloggers and influencers? How do you get them to come to you? How do you get paid and get free products from brands you love? When do you say no to a project even if it is paid? What are the most important things to do during and after a brand partnership as a style blogger?
TOOLS + CONTENT + PROCESS + BUSINESS = PAID RESULTS.
In this 4 module online course, here's exactly what you'll learn: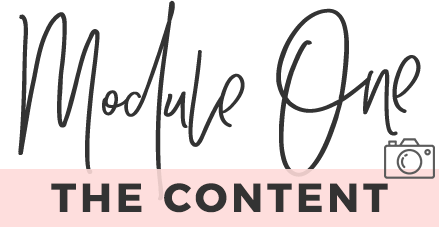 Part 1: Research & Posting
Part 2: Perfecting The Process
Part 3: Establishing A Schedule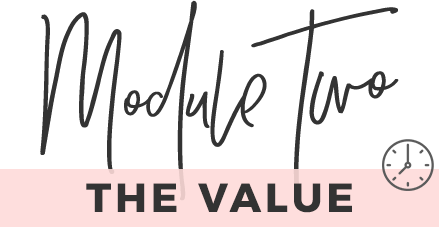 Part 4: Learn the Analytics That Matter
Part 5: Study What Works
Part 6: Compare Your Growth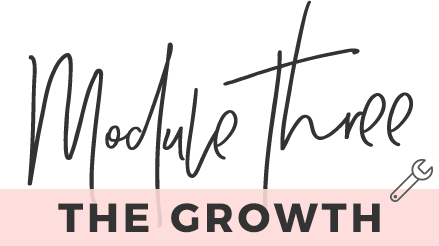 Part 7: Becoming SEO Friendly
Part 8: Social Promotion Strategy
Part 9: Build Your Email List Like A Style Blogger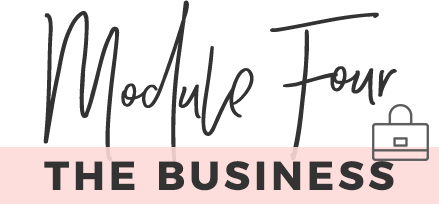 Part 10: Make Content Marketable
Part 11: Create Streams of Income
Part 12: Your Press Kit & Rate Sheet
What comes with Style Blogging School?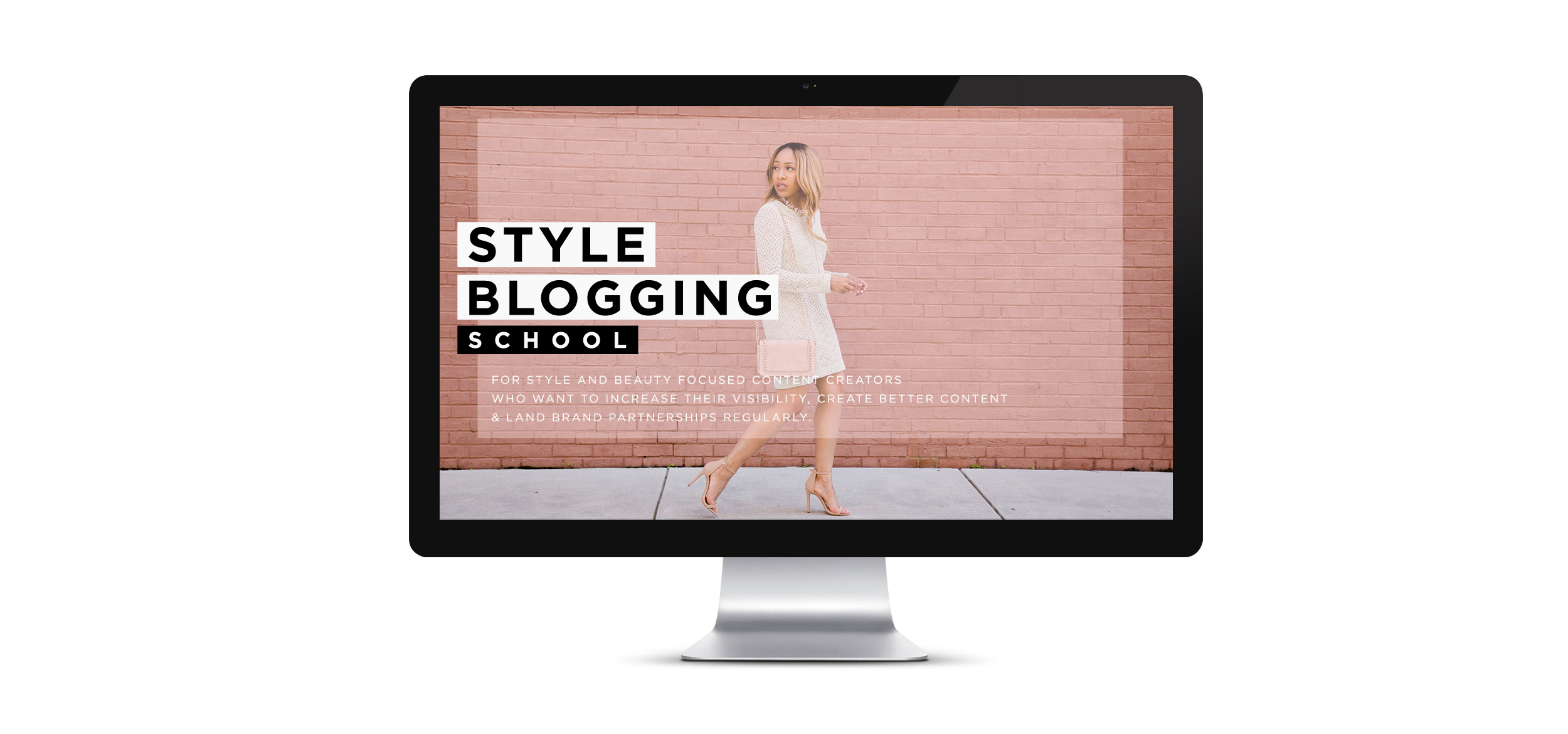 + Lifetime access to the 4 module online course
+ 30+ page Style Blogging School workbook (a downloadable PDF)
+ Access to my private BOSS+BLOG Facebook community
+ 2 live 60 minute group coaching calls (plus lifetime access to the recordings!)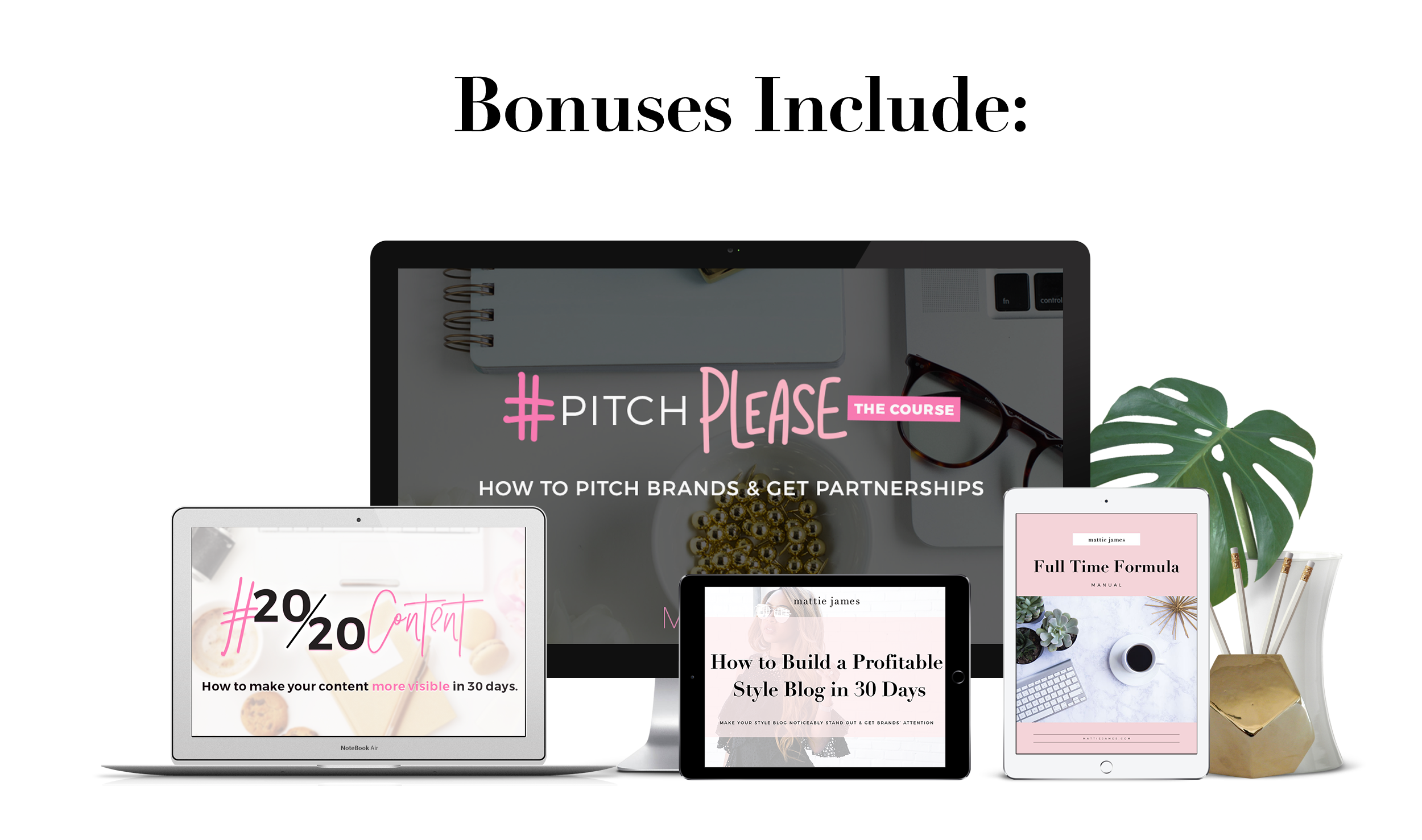 Make Your mark with these amazing bonuses:
Pitch Please Course - The Course For Successfully Pitching Brands & Getting Paid Partnerships
20/20 Content Course - How to make your content more visible in 30 days
Webinar Replay: How to Build a Profitable Style Blog in 30 Days
The Full Time Formula Manual - A 30+ page PDF workbook + manual walking you through the step-by-step formula to making your blog a full-time business.
By the end of this online course, you'll understand how to create dynamic style content for your blog that will attract brands so they want to work with you.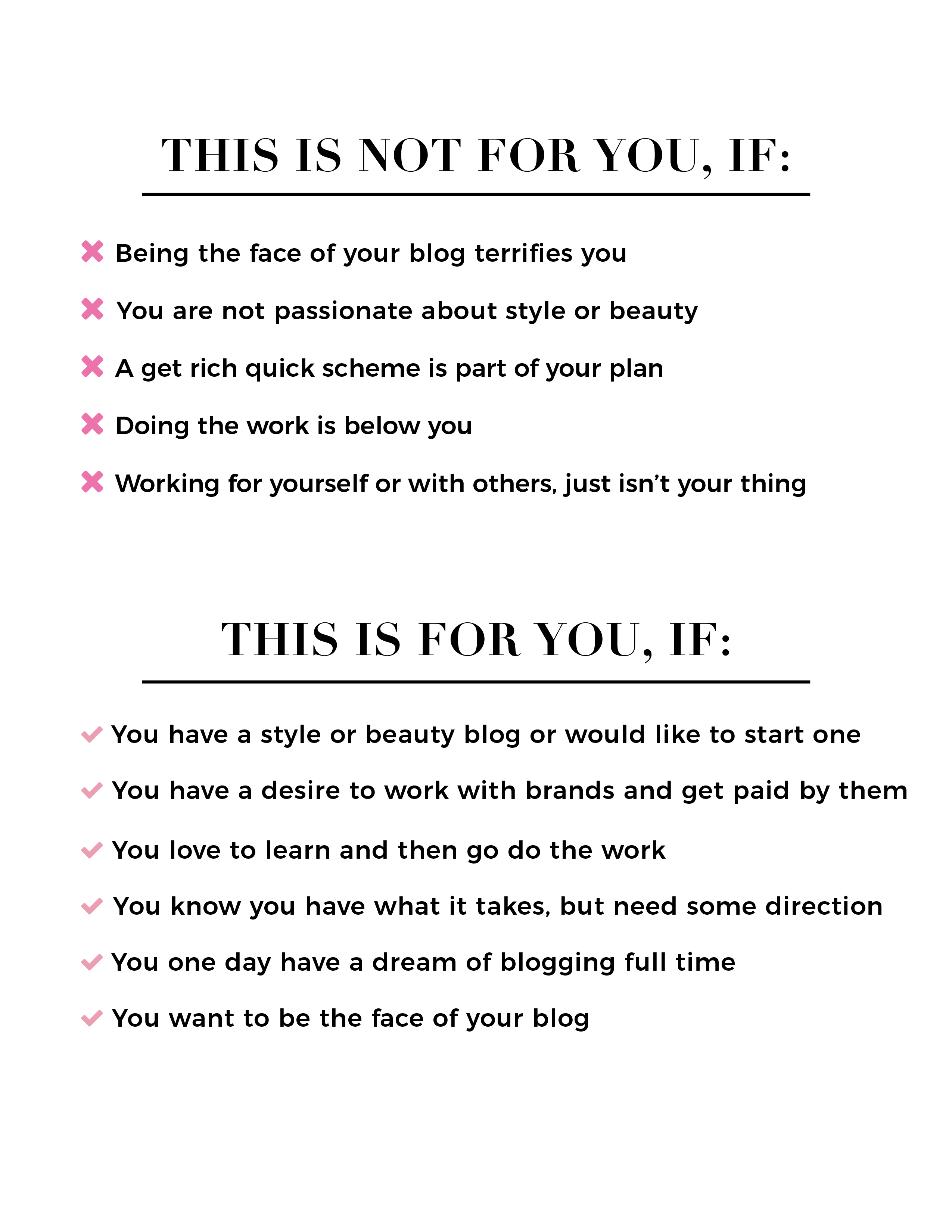 No gimmicks. No outdated techniques. No "I saw another blogger do it so I'm telling you how" nonsense. No BS.
The techniques I teach in Style Blogging School are what I use to execute highly engaging content that land me Brand Partnerships every week.
The time has come for you to stop hoping that your style blog one day becomes a success and do the work to ensure it will be. Style Blogging School will show you how to do everything you need to take your blog further.
That time is NOW.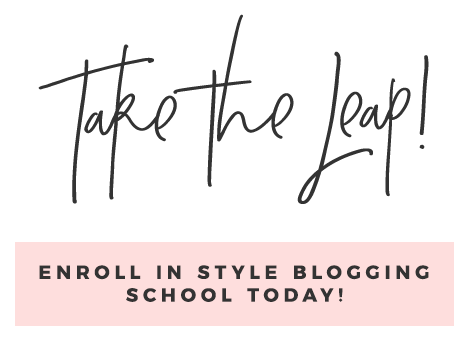 Style Blogging School & its bonuses open on Wednesday, November 8.
Your Instructor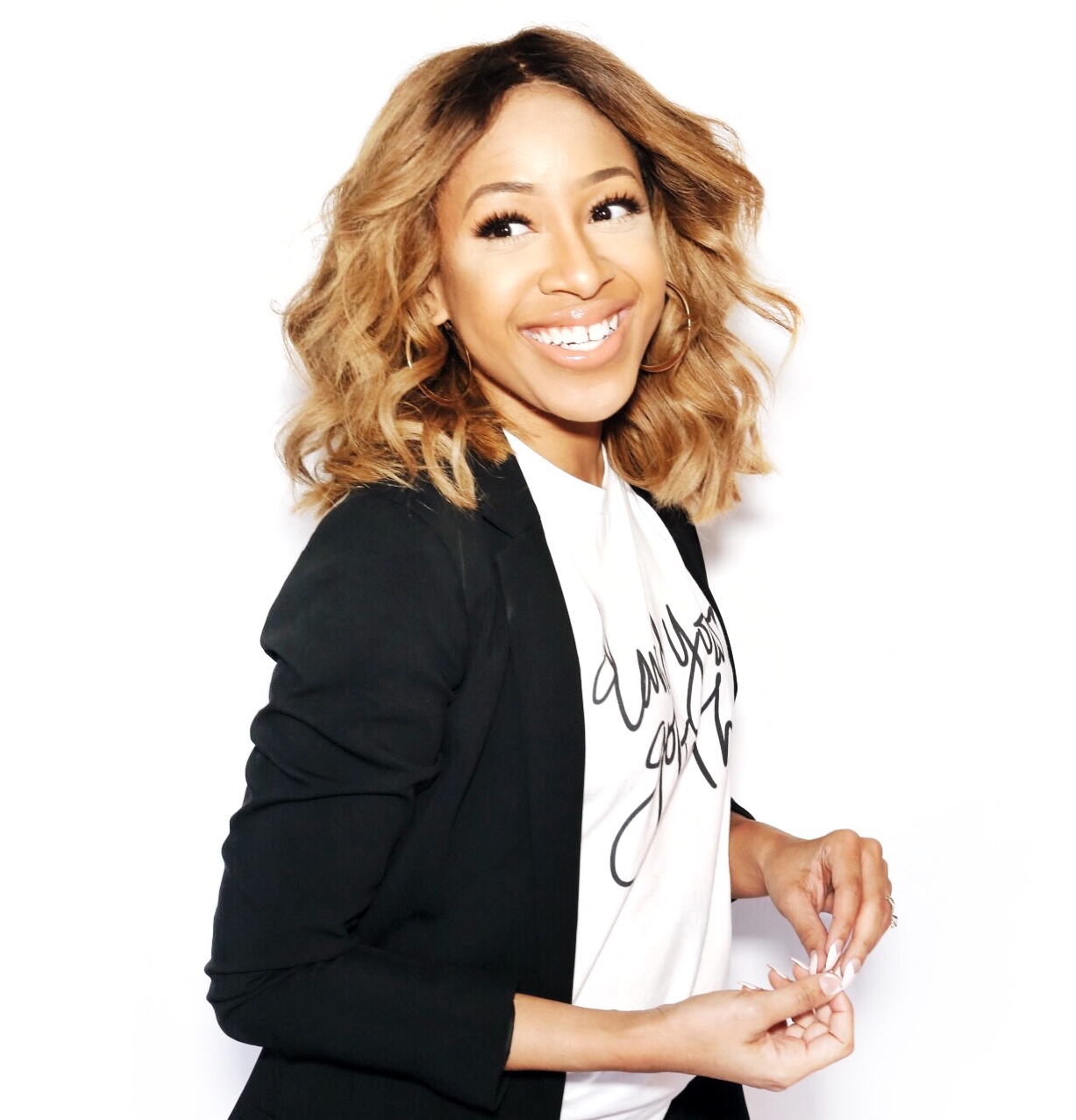 Mattie James is the creator of MattieJames.com who has blogged for the last 7 years. As an influencer, Mattie has created content for Anthropologie, Google, H&M, Neutrogena and more. Since becoming a full time blogger in 2015, Mattie makes six figures as a lifestyle blogger & macro influencer with over 125,000 followers on social media. From pitching brands to starting your blog from scratch, Mattie has taught over 1200 content creators how to elevate their content and monetize their blogs.
Frequently Asked Questions
When does Style Blogging School start?
Style Blogging School starts November 8, 2017 and never closes! It is a completely self-paced online course - meaning you decide when you start and when you finish.
How long do I have access to Style Blogging School?
FOREVER. Once you enroll in Style Blogging School, you have unlimited lifetime access to the course for as long as you like - across any and all devices you own.
What if I am unhappy with Style Blogging School? What's your refund policy?
We've worked hard to ensure Style Blogging School gives you actionable lessons and modules that give you results once applied. Within the first 14 days of receiving the course, if you can prove that the lessons applied did not garner results, I'll happily give you a full refund. Aside from that, all sales are final.